Living in a beach house is awesome. After all who doesn't want to wake up by the sounds of the crushing waves and the hot sunrays that warm your body through your bedroom windows? Still beach houses have their downsides and one of these downsides is that the owner of the house is obligate to clean this part of the beach. So if you have recently bought a beach house and now you are going to clean a beach for the first time in your life keep reading because we have some very helpful pointers for you.
The easiest way to clean your part of the beach and to remove all the rubbish is to hire a professional company that specialized in rubbish removal. By a professional junk removal company you won't have to invest any of your time and energy into the cleaning of the beach. Instead you will spend your time doing something that you enjoy while a team of professionals is handling the job. If you are worried about the price of such services don't be because nowadays numerous junk removal companies provide rubbish removal at highly affordable prices.
On the other hand if you want to clean your beach on your own, you should head to the local supermarket and buy the necessary materials. Make sure that you stock up on plastic trash bags as you will need a lot of them. Also buy several pairs of rubber gloves as you won't want to pick up the junk by hand. You can also purchase a mechanical grabber in case you spot on hazardous rubbish that you don't want to touch even with the rubber gloves.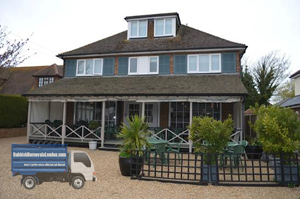 Once you have got all the necessary materials close your section of the beach so that nobody soils it while you are cleaning. You can close it by placing cones and attaching a rope from one cone to another. Now gather your entire family and pass them several plastic trash bags, a pair of rubber gloves and a grabber and have everybody clean a section of the beach. By involving your family the job will get done much more quickly and much more efficiently. Know that sometimes random people what to participate in beach cleaning projects so if somebody asks you if you want a hand don't turn him/her down and pass them the necessary tools for the job. The more people work with you the sooner you will be able to return to your everyday duties.