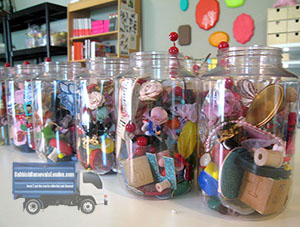 Today more and more people are starting to manage their waste so that they can live in cleaner homes that have a nice and pleasant indoor environment. If you'd like to implement some waste management in your everyday life, you have commenced reading the right article because we will present to you several easy and valuable tips.
The first thing that you must do when you staring managing your waste is to reduce the amount of junk that you accumulate in your household. The less rubbish you have the more quickly and effortlessly you will be able to handle it. If you are wondering how you can reduce your waste, the answer is quite simple. You can do so by changing several day to day habits such as using reusable cloth bags instead of nylon or paper bags or buying milk and juices that are in glass bottles instead of cardboard boxes. You can also purchase spray bottles and make your own home cleaning detergents instead of buying commercial cleaning products that come with their own spray bottles and create large amount of waste. Last but not least you can drastically reduce the junk in your home by digitalizing everything that you can and keeping paper usage to a minimum.
You should actually start reusing your reusable items. For example you can store your homemade orange juice into your empty milk glass bottles or you can use empty food containers to store other foods. By reusing your items you will drastically reduce the amount of everyday items that enter your home and therefore you will automatically keep your waste to a minimum.
If you don't want to spend your time repurposing used items, you can also donate your reusable items to various charity organizations. It is a neat way to both commit a good deed and get rid of items you no longer have use for.
At least once a year hire a clearance company that provides junk removal services because no matter how dedicated and passionate you are about your waste management duties, you will still require professional assistance with some types of waste and hard to reach areas. Also don't hesitate to use waste removal services when you have hazardous junk that must be removed. In such cases you must find a clearance company that is licensed to remove such waste because not all removal companies have the necessary tools to take care of hazardous junk.
Last but not least learn to use your old and used food for compost. By doing so you will be recycling your junk and more importantly you will be maintaining your garden's soil with eco-friendly composts instead of commercial composts that are full of harmful chemicals.
Dealing with rubbish is part of life, whether running a household or business, people are faced with having to dispose of residential and commercial waste on a regular basis. In many cases this is easier said than done and sometimes removing waste becomes a laborious issue. If looking for tips and clever tricks on how to minimise waste in the workplace or home, or perhaps make dealing with waste more efficient and affordable then by all means check out the Free Advice section of our official company website. There our readers will find a large number of articles and content on waste management, innovations and developments in waste processing technology, as well as information on kerbside collection, local and national waste management regulations and much more. If looking to reduce and reuse in order to minimise the waste your household or business generates watch out for the 'green living and efficient working' articles our writers compile. Tips on how to reduce energy consumption at home or at work can also be found in the Free Advice section of our website. If you would like to see a specific topic or particular issue discussed and researched by our contributors feel free to let us know.