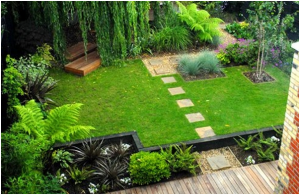 Having a beautiful garden is great, but gardens need a lot of attention and care. If you have recently bought a house with a big and colorful garden which you want to keep that way, keep on reading because we have listed down some very helpful garden maintenance tips.
Trim the plants regularly – the best way to control the growth of your garden plants is to trim them on a regular basis. Also by trimming your plants regularly you won't have to deal with vast amounts of garden rubbish, instead you can leave the small trimmed parts of the plant to fall and to organically enrich the quality of the soil.
Water regularly – plants and flowers need three things to thrive, water, sunlight and nutritious soil. So make sure that you water your plants regularly. Also twice a year clean your irrigation system to ensure that it will keep up working properly. Keep in mind that sometimes a week of drought is more than enough to ruin a perfectly good garden.
Remove the weed – very few things can ruin a garden as quickly as blooming weeds. Weeds tend to suffocate your plants, so take care of them on a regular basis. Do not neglect the weed removal, as one day you will wake up and see that your garden is totally ruined. Spray weed killer over the garden. The weed killer will stop the weed growth and you will be able to remove the weed more easily.
Add dirt – as we've mentioned above plants need nutritious soil to thrive, so every now and then add a new layer of dirt in your garden. This will balance the nutritious elements in the soil and your plants and flowers will continue to grow all healthy and beautiful.
Remove the rubbish – gardens accumulate a lot of rubbish. At times the rubbish is so excessive that it cannot be removed without professional help. In fact using professionals that provide garden clearance services is the best way to deal with the rubbish in your garden. So read the junk removal – London section in the yellow pages and find and hire a contractor to come and remove the rubbish from your garden.
By complying with these five simple garden maintenance routines you will be able to preserve your amazing home garden and enjoy it throughout the whole year.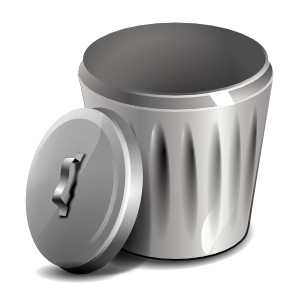 Some junk piles can be removed only by professionals that are certified to provide junk removal services. If you have such rubbish and you must remove it from your property keep reading because we have listed down some tips which will allow you to find the best contractor for the job.
The first thing that you must know is that there are numerous companies in London that offer the services. So don't make the most common mistake of hiring the first company that you stumble on. Instead read carefully the yellow pages and the classifieds in the newspapers and gather as many contact details as you can.
Next call each company and demand for a free quote. If a contractor is reluctant to send you a free quote, discard it and consider only the companies that are willing to provide you with a quote. Now compare each quote and filter the various companies into two piles, one pile for the firms that fit your budget and one for the ones that are way too expensive for you.
The next thing that you must do is to compare the services that each company offers. Always look for a company that has a comprehensive list of services offered at appropriate price. This filtering will narrow down even more your search.
Once that you have narrowed down the list to five contractors, visit the website of each one of them and read the customer testimonials section. This way you will get to learn which companies offers reliable and high quality junk removal based in London services and which don't.
Also while you are exploring the websites of the different companies read the company policy section. It is not mandatory but it is preferable if you opt for a company that offers eco-friendly junk removal service in London based services.
Before you make your final decision, take some time to consider the following factors. For one you must consider the amount of the junk that you must remove. If you have a lot of rubbish to deal with you must hire the company that has the necessary resources to handle the job.
Another factor that you must consider is your time schedule. If some of the firms cannot meet your deadlines simply discard them. Know that there is always a company that will be able to comply with your requirements.
Last but not least, look for a company that is willing to follow a tight deadline. This way you will be able to determine an date by which the project must be completed.
To maintain a healthy and hygienic lifestyle and indoor environment you must remove the accumulated rubbish in your household on a daily basis. Generally there are two ways to remove the junk: to do it on your own or to hire a company that provides junk removal services. We strongly advise you to opt for the latter for there are some really nice advantages of contacting such contractors:
To begin with frequent rubbish removal is a laborious and tiresome job that will certainly drain all of your energy. Therefore by hiring professionals that provide junk removals London based you will be able to relieve yourself from this tiring job and preserve your energy for more pleasant activities such as going to the cinema with your family, hiking with your friends, camping with the children and etc.
Aside of being a laborious task it is also a time consuming job which could pretty easy take your entire free time away. And here comes the second benefit of hiring professionals that provide rubbish removal services. As you have guessed by allowing a contractor to take care of your junk removal you will be able to enjoy more free time which you can spend on various activities including resting.
Some households or commercial establishments produce more junk than others. For instance small flats accumulate less rubbish than big mansions, and hospitals generate more trash than eateries. This means that the more rubbish you generate the more manpower and resources you will need to remove the rubbish from your property. At times this can be a huge investment which will drain a lot of your money. So instead of investing in junk removal tools simply hire a company that provides junk removals London based to remove your rubbish for you. By doing so you will get the job done for a simple service fee and you will get to save a lot of money.
The last reason why you should hire professionals instead of doing the job on your own is that you will have the peace of mind that the job has been executed properly. Companies that offer such services have years if not decades of experience in the field of junk removal, meaning that they will certainly conduct a better job than you.
As you can see there are several good reasons not to conduct the junk removal on your own. So stop wasting any more time and contact and hire a contractor that excels at such services.
Dealing with rubbish is part of life, whether running a household or business, people are faced with having to dispose of residential and commercial waste on a regular basis. In many cases this is easier said than done and sometimes removing waste becomes a laborious issue. If looking for tips and clever tricks on how to minimise waste in the workplace or home, or perhaps make dealing with waste more efficient and affordable then by all means check out the Free Advice section of our official company website. There our readers will find a large number of articles and content on waste management, innovations and developments in waste processing technology, as well as information on kerbside collection, local and national waste management regulations and much more. If looking to reduce and reuse in order to minimise the waste your household or business generates watch out for the 'green living and efficient working' articles our writers compile. Tips on how to reduce energy consumption at home or at work can also be found in the Free Advice section of our website. If you would like to see a specific topic or particular issue discussed and researched by our contributors feel free to let us know.