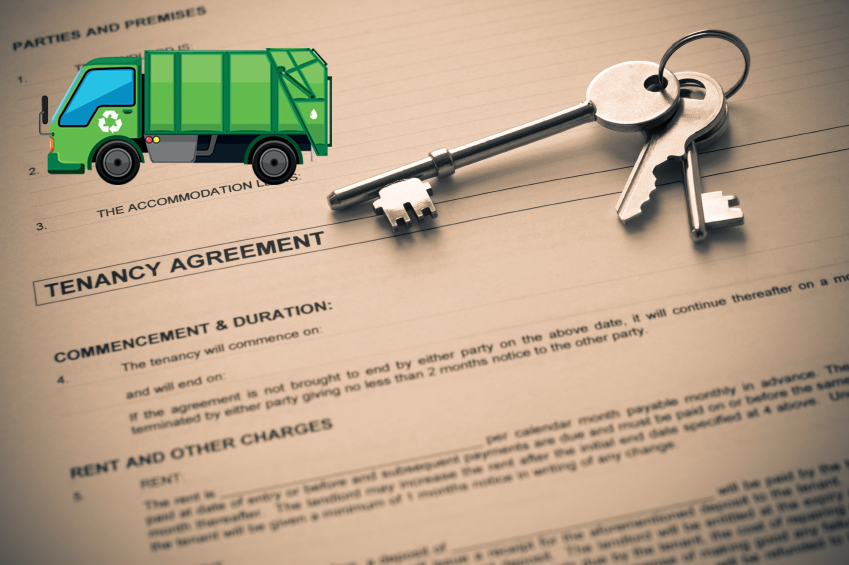 The UK imposes hefty fines on property owners who fail to properly manage and dispose of their waste. But what if you are a tenant? Well, you still have several responsibilities in that department. For example, you should get rid of the waste you produce in a law-abiding and eco-friendly manner. But since the property is not owned by the tenants who live in it, landlords' list of waste responsibilities is naturally longer. No matter whether you are living in a rented home or you are renting out a flat or a house in England, you should familiarise yourself with your rights, as well as with your responsibilities when it comes to waste management. Some of the main waste responsibilities which every landlord in the country has include:
Providing tenants with useful waste disposal information
Taking care of all construction waste in the property
Disposing of all the waste tenants leave behind after they move out
Pictured: Tenancy agreement
Provide tenants with useful waste disposal information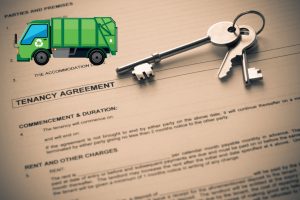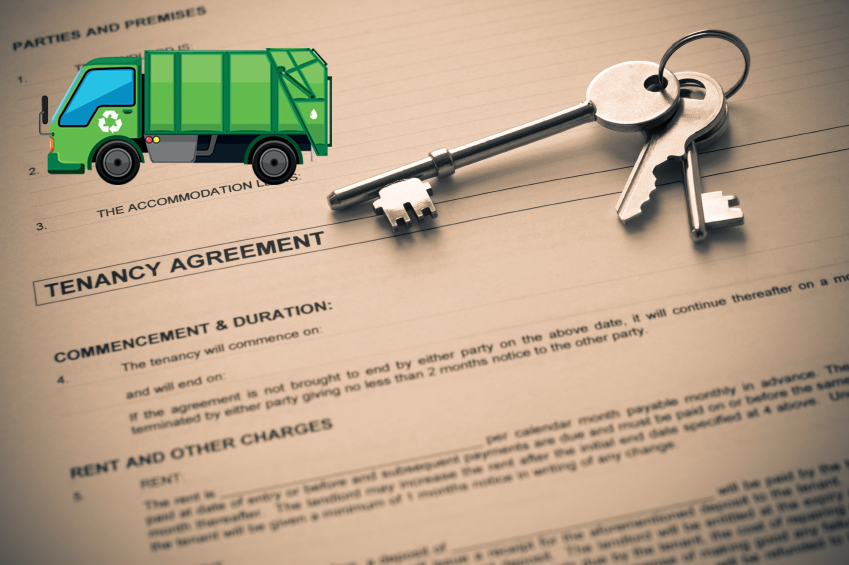 The main waste responsibility which every landlord in England has is to ensure that their tenants regularly and properly dispose of their household waste. That, however, does not mean that they should install surveillance cameras next to the waste bins in the home. Instead, this law has more to do with keeping tenants well-informed on the rubbish removal or recycling facilities in the area. If you are a landlord yourself, it will definitely be a good idea if you research such local companies and service providers, as well as to obtain the contact details of your city or town council's waste clearance department in case your current tenants need help removing waste out of your property.
Take care of construction waste
Landlords are also the ones who take care of the home's maintenance. Even if you have given your tenants a green light to repaint the walls in the hallways, for instance, only the owner of the property has the right to make any major construction works in it. As a result, landlords are required to also dispose of any construction waste in the home. That can be anything from nails, shingle and wiring to insulation, roofing, plasterboards, etc. Be extra careful with hazardous after-builders waste such as asbestos and lead. Never attempt to handle it all by yourself and always call your local council for assistance.
The thin line between household and commercial waste
Before your tenants move out of the property, you can ask them not to leave any waste behind. In fact, you can even recommend them a budget-friendly house clearance service in London that they can use and make this ordeal easier for both them and you. Why bother doing all of that? Because if you don't you will be the one who will have to take care of all the left-behind rubbish. What is more, once your tenants vacate the property, by law their household waste will automatically be classified as commercial waste. That can be an inconvenience to landlords as professional rubbish collection services that specialise in commercial waste are generally more expensive. In addition to that, if you fail to get rid of the leftover waste in timely fashion, you will be forced to pay a big fine.