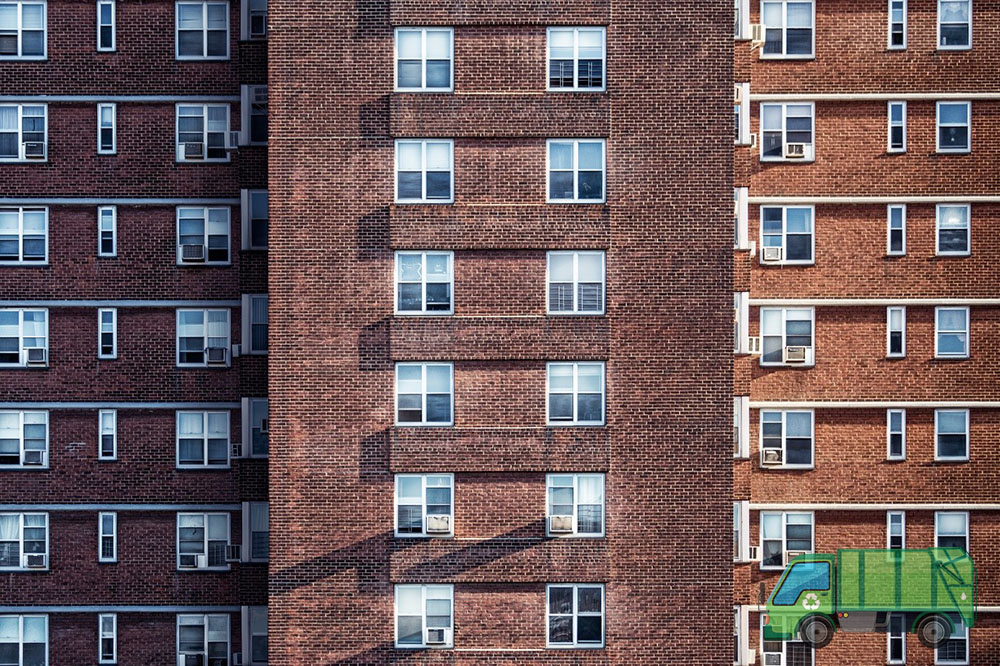 Living in a high-rise flat has its pros and cons. If you are lucky, you will enjoy a stunning view and lots of different amenities. The main downsides of living in such a building include noise, little privacy and the lack of a garden or any outdoor space. Things can get even more challenging if you decide to declutter your high-rise home. If you are planning to get rid of your old sofa, for instance, you must prepare to deal with:
Narrow corridors;
Full lifts;
Angry neighbours;
You need to have a good strategy and to plan everything in advance if you want to clear the junk out of your home in a secure and speedy way.
Think about the other people in the building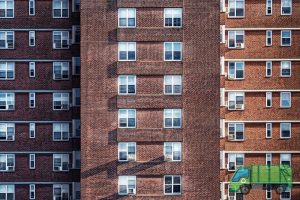 Show some concern and sensitivity towards your neighbours in the building. It is best if you warn them in advance about your plans to declutter your flat. This is necessary because you will probably keep the lift busy for a few hours and block the entrance or the staircase if you have any large unwanted possessions like mattresses, tables, armchairs and etc. Make sure you carry out and wrap up the entire decluttering process in just one day and in the quietest possible way.
Be fast
To finish the job in a speedy manner, you should not be impatient and you should avoid racing against time. Being in a hurry to declutter will make you more prone to accidents. So, if you want to get everything done with the speed of light, you should plan every detail of the process very carefully. Having a specific plan of action will allow you to get rid of your waste effectively and quickly.
Don't make too much noise
Since you are sharing a building with many other people, you should do your best to be quiet. If you feel that this would be impossible due to the size and nature of the items you are looking forward to clearing out, warn your neighbours about the possible noise in advance. Also, do not schedule your decluttering in the early morning, around midday or in the evening as these are usually the times when the lift traffic in residential high-rise buildings reaches its peak.
Stay safe – use the right tools
If you are planning to throw away bulky furniture pieces, disassemble them first. This will make them easier and safer to handle. Lifting heavy items can result in long-term injuries which is why you should use moving dollies and straps for such tasks. Also, remember to never lift large unwanted possessions all by yourself. It is recommended that such items should be handled by at least three people, especially when if you are intending to take the stairs.
Hire an experienced house clearance company
No matter whether you will have a small or a large-scale home decluttering, use a convenient house clearance service in London. Professional rubbish removal companies are fully insured and they are properly equipped for waste collection jobs of any size and nearly of any character. Their staff is trained and experience and they follow strict safety and quality standards.