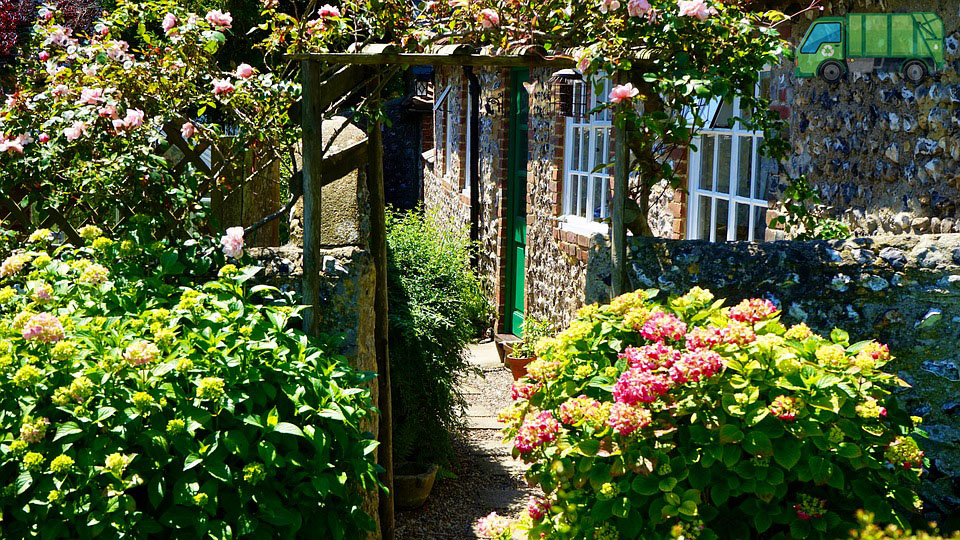 If you are fortunate enough to live in a house that has even a small garden attached to it, you know that this can be both a blessing and a curse. On one hand, having a beautiful garden with well arranged flower beds is an appealing idea. Or if you have the chance to grow your own vegetables. But on the other hand, having a garden is something very demanding, especially if you want to keep it in a good shape at all times. Gardening is a hobby that requires much attention to detail and more often than not – persistence.
Three easy steps to keeping your garden in a good condition
Some tips for gardening that have been tested on a number of occasions in the field include:
When you are watering (and you should do it at least one or two times a week, depending on the particular weather conditions at any given moment) you should make sure that the flower beds are evenly moist. Do not leave one part dry while the other overflowing with waster. In case you are away a lot, or just do not have the physical time to water your garden on a regular basis, you might have to think about installing some sort of an irrigation system.
In the case of your lawn, you should know that, especially in summer, you should not cut the grass too short. When the temperature rises, it tends to stunt the growth of the grass. Specialists say that the best time to water one's lawn is between 4 am and 8 am. Since it is unlikely to feel comfortable getting up in such an ungodly hour in order to water the lawn, you might make use of the aforementioned computer-controlled irrigation systems.
In order to avoid unwanted weed from growing in your garden, you can try planting the flowerbeds as densely as possible with flowers and other plants. Thus you will leave little space for weed to grow.
Specialists will always come to the rescue
A well-kept garden is one that is free from junk – both organic, produced by the garden itself, and all the rubbish that one tends to accumulate in one's garden for the lack of other space. Every once in a while you might want to sign up for professional garden clearance in London, so that you are certain that your garden in precisely as waste-free as you wish it to be.
Some more tips at the end
There are quite a few other things that can be said about strategies for keeping your garden in a good condition. From getting the right tools to approaching every task with joy, or at least the idea that you are doing something useful that will have a long-term positive effect on your life – all those things are true. There are other things that can be said about watering and keeping the lawn as well. What you have to remember is that it is your garden we are talking about, and your home too – so you actually have to turn it into a reflection of your own self.