Waste collection and disposal methods, also known as waste management practices have come a long way since their early days, however they are still far from perfect, but improvements are made every day. The necessity to develop and implement better, more efficient and sustainable waste management practices is ever growing, just like the relentless development and advancement of industry and production – which is perhaps the main reason why waste management needs constant improvement.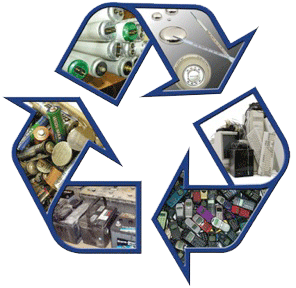 Waste management practices have been around since the eighteenth century when the industrial revolution drew people from rural areas and villages to cities in search of work. An increase of population in cities, meant an increase in consumption, which in turn translated to a necessity to collect and dispose of waste effectively. However back in those days throwing things outside city bounds was sufficient enough i.e. this is how tips came to existence. Mind you, back then there were hardly any toxic or hazardous materials to pollute and contaminate soil and water.
With the advancement of chemistry, industry grew bigger and dirtier, and it wasn't long before the need for some seriously effective waste management came about. Long story short, industrially developed nations became quite aware of the need to deal with waste accordingly and started to come up with different solutions. In time, there was the landfill, then there was the incinerator, then there were compactors, and finally modern waste management practices like recycling, processing and reuse of salvageable materials.
These days, one of the management practices used in urbanised areas is specialised rubbish clearance London based companies which offer this service are quite experienced and very efficient in their work, otherwise they wouldn't be a functioning part of the industry.
When it comes to junk removal in London, service providers are constantly trying to optimise and make their services more efficient and cost effective. For instance, many of the better companies which deal with waste clearance in London will be able to organise the service just by supplying them a clear photo of the items and materials to be disposed of.
In London waste clearance is just one of the ways for dealing with discarded items and materials. Some other recently developed ways to deal with waste are gasification and pyrolysis. Both produce synthetic gas or oil which can be used for production and industry. There are plans to use these by-products for domestic purposes too.