by Joanna Burns April 3, 2019
Decluttering or getting rid of junk perhaps is not your top priority task today, but one day you will come to the realisation that it's time to set yourself free from all unnecessary and unwanted stuff that no longer have their purpose. And when it comes, you will feel more comfortable, relaxed and productive without junk all around you. In the meantime, until your junk removal moment arrives, it is advised that you clean and clear your home from time to time in order to keep it in good condition. And now, here's a list of common junk removal moments in people's lives.
House removal
The top reason for getting rid of junk is moving home. Doing so a few weeks prior to your moving day has a number of benefits:
You will have less stuff to pack/unpack
You will cut the costs (transportation, packing supplies, etc.)
You will avoid cluttering your new house
It is nice to start fresh without unnecessary items that overwhelm you
Change of a relationship status
Whether it comes to divorce or breakup, you might want to get rid of some stuff that will help you get through this experience as smoother and quicker as possible. So, you will probably clear out items that will remind you of some bad experiences, or split belongings with your partner.
End of life
Unfortunately, death is something we will all experience when our time comes. And when that happens, the chances are that some of the belongings of a deceased will be removed from their property. Old appliances, clothes and other personal items can be:
Given to friends or family members
Sold
Donated to charity
Sent to the garbage dump
Family members can keep some items like memories, pictures and other possessions but it is best to declutter as much as possible.
Kids leaving nest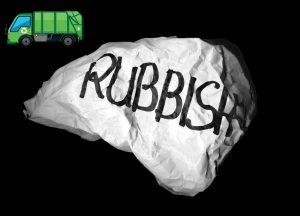 When it's time for the kids to go to college, parents end up with an empty room and more junk than you can imagine. So, decluttering is in order, right? Well, some parents tend to part with kids' stuff harder than others but sorting through clothes, old furniture and miscellaneous items is when they realise they should contact top-notch junk removals in London as soon as possible. The same goes when you're expecting a baby. You need to declutter so that all that extra stuff you need for your beloved new-born can fit your home.
Remodelling
When you decide to remodel and replace some of the furniture, appliances and other items, you will end up with a lot of junk. It is time to say goodbye to a wine-stained sofa or a rocky chair. Just remember, reuse and recycle as much as possible before taking it to a dump. You can even earn some money by organising a yard sale or you can sell stuff online.
Spring clean
Spring is an ideal season for purging the house of various junk. It's time for spring cleaning, and a seasonal desire to declutter stuff you have accumulated over the past year.