You have been living in the same property for years and you`re tired of looking at the same features day after day. If that is your case, keep calm and have no worries because we will present to you several home cost effective home enhancement tricks that will not only change the overall ambiance of your house but also elevate its market value.
Repaint your kitchen cabinets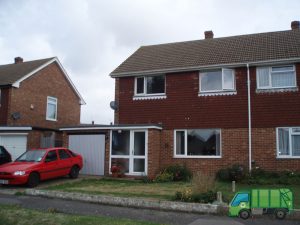 The easiest and cheapest way to alter the mood of your kitchen is to repaint the cabinetry. Choose a new colour that fit with the overall scheme of the room and apply at least two coats of it onto your kitchen cabinets. If repainting the cabinetry is not enough for you, you can always remove the doors and leave the shelves open. This will not only give a more modern touch to your kitchen but it will also create the illusion that the room is much bigger.
Add extra seating in your backyard
Why have an open space if you will not enjoy it during the warm and sunny days of the year. Simply add a dining table and surround it with chairs. Choose the dimensions of the table in dependence of your garden's size. If you are backyard is big enough, you can even get bolder and install a gazebo, which will provide you shade while you are enjoying your outdoor meals.
Install mouldings
Change the boring interior of your household by adding mouldings to the ceiling and around your window frames. This will alter the architecture of your home and will give it a more sophisticated and artistic feeling. Down below are listed the most common types of mouldings and the best part is that you can install them without professional assistance.
Crown moulding
Panel moulding
Chair rail
Shoe moulding
Bar liner
V-Cap moulding
Rope moulding
Bead liner
However, you will required the help of Rubbish Removals London and their comprehensive house clearance services in London to clear the generate construction waste.
Mount additional shelves
Most people complain that their houses do not have enough storage space to hold all their belongings. This unpleasant conundrum can easily be solved by using the air space of your property to add supplementary shelvings. You can use these newly mounted shelves to keep non-essential items, while using the lower and more reachable shelving to store your indispensable belongings. Keep in mind that a home with plenty of storage space is always more appreciated on the real-estate market.
Repaint your bathtub
The bathtub is a focal piece in any bathroom and therefore plays an immense role into the ambiance of the room. While replacing a tub can be costly and time consuming, repainting it is inexpensive and easy to accomplish. The only thing that you have to do is to choose colour that you enjoy and purchase water resistance paint. This odd but yet simple trick will instantly refresh and rejuvenate your entire bathroom. You can also choose the repaint the faucet, towel racks and drawer handles in order to change furthermore the room's atmosphere.