When it comes to waste removal, before choosing the right garbage collection service provider, you need to ask around and do a research in order to find the best that will suit your needs. Some providers offer recycling service for free, along with free receptacles, while other will charge you. You will just see the extra charge on your monthly bill. However, you can avoid hiring unprofessional waste removal provider by simply doing your homework and doing a thorough research. Additionally, with the right waste disposal service, you will have all the necessary information to avoid high fines for improper waste disposal. Finally, some effort and dedication on your side and you are good to go.
Following are few tips on how you, as a homeowner, can avoid paying high waste disposal fines.
Contact your local waste disposal centre
Every country has different waste disposal regulations. You need to learn about your local waste management regulations so you can be a responsible citizen that knows how to properly dispose of different kinds of waste. This way you will know what is not allowed and what you are allowed to do. Ask around, contact your local waste management centre and acquire all necessary information. There is no better way to avoid high penalties.
How to manage hazardous waste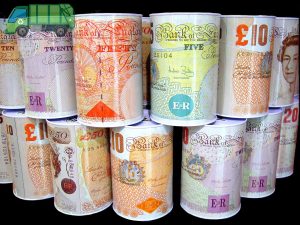 Some of household waste is hazardous and you need to pay special attention to it when disposing it. Hazardous waste should be separated from a regular waste. Hazardous waste contains different kinds of dangerous chemicals that are explosive and can contaminate the environment. These cannot be recycled and there are correct ways to dispose of them. Additionally, it is recommended that you keep recyclable items separate from those that cannot be recycled. This will make it easier for waste disposal collectors when they come to pick up the garbage. As mentioned above, unrecyclable items demand more attention and effort when disposing.
Keep your garbage containers closed all the time
It is recommended that you use proper waste bins with lids and keep them closed at all times for several reasons. You will avoid garbage spilling, which might attract rodents and other animals. You will prevent dangerous odour evaporation, which is not pleasant either. You will also keep the environment safer and cleaner. Finally, you will make the job easier for garbage collectors. Additionally, consider keeping the waste bin outside, in the backyard.
In conclusion
Waste management requires time and effort but once you start contributing to the environment, you will feel better and you will wish to do more. Each and every one of us has to do their part and make our planet healthier and more beautiful. Additionally, if you do not manage your waste properly, you as a homeowner could be faced with high fines and penalties. Therefore, do your share, ask around about your local waste management regulations and avoid heavy fines. Learn more about hazardous waste, recycling and what to do with items that cannot be recycled.