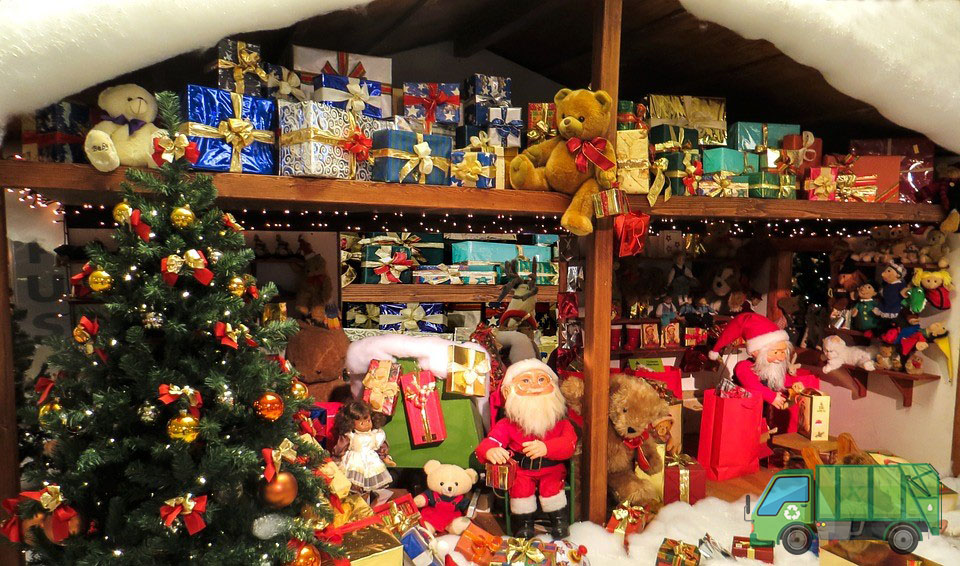 Christmas is approaching and the holiday spirit will soon sweep across the country. Preparing for the merriest holiday of the year usually includes picking a nice Xmas tree, buying gifts and decorating your home. This year, however, you should also add decluttering to that list. Yes, spending hours cleaning up your house right before Christmas may not sound very jolly but it will enable you to:
Spend the holidays in a more pleasant environment
Make some extra room for the presents you will get
Welcome the New Year the right way
Just don't leave this task for the very last moment because it may kill your holiday mood. (more…)
Dealing with rubbish is part of life, whether running a household or business, people are faced with having to dispose of residential and commercial waste on a regular basis. In many cases this is easier said than done and sometimes removing waste becomes a laborious issue. If looking for tips and clever tricks on how to minimise waste in the workplace or home, or perhaps make dealing with waste more efficient and affordable then by all means check out the Free Advice section of our official company website. There our readers will find a large number of articles and content on waste management, innovations and developments in waste processing technology, as well as information on kerbside collection, local and national waste management regulations and much more. If looking to reduce and reuse in order to minimise the waste your household or business generates watch out for the 'green living and efficient working' articles our writers compile. Tips on how to reduce energy consumption at home or at work can also be found in the Free Advice section of our website. If you would like to see a specific topic or particular issue discussed and researched by our contributors feel free to let us know.